Our mission is to streamline regulatory frameworks to accelerate gene therapies for rare diseases.
The Accelerating Medicines Partnership® (AMP®) Program Bespoke Gene Therapy Consortium (AMP BGTC) brings together partners from the public, private, and non-profit sectors to foster development of gene therapies intended to treat rare genetic diseases, which affect populations too small for viable commercial development.
Building on the successful AMP model, this program focuses on generating a standard operational playbook for developing such gene therapies. This playbook, which will be established and piloted using up to eight clinical trial test cases, will include streamlined templates, master regulatory files, and uniform manufacturing processes to create a pathway toward the commercial viability and sustainability of gene therapies for very rare diseases. This approach could have substantial positive impacts on the larger gene therapy field, especially as the field moves into the era of genome editing.
Gene Therapy Bottleneck
Manufacturing and regulatory approval processes in the development of gene therapies makes these therapies challenging for most patients to access, particularly for extremely rare diseases with very small patient populations. The issues include determining what preclinical evidence is needed prior to patient treatment, what clinical information needs to be captured, and how to produce a high-quality fit-for-purpose product. These issues must all be evaluated within a regulatory paradigm that facilitates safe patient treatment with a high likelihood of effectiveness.
Speeding New Therapies to Patients
Out of over 10,000 rare diseases affecting a total of 25-30 million Americans, approximately 60-70% are single-gene diseases that have the potential to be treated by gene therapy. However, to date only a few gene therapy products for rare diseases have received FDA approval. To address this unmet medical need the FNIH has brought together the NIH, the FDA, and a wide range of industry and nonprofit partners to launch AMP BGTC. The project focuses on a single gene delivery technology, adeno-associated virus (AAV), one of the safest platforms for gene delivery to address a variety of human diseases. AMP BGTC will advance the understanding of basic AAV life cycle biology, facilitating optimization of vector generation and delivery, and standardize and streamline regulatory requirements for approval of gene therapies for ultra-rare and bespoke diseases.
Partners
Private Sector Partners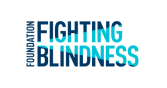 Public Sector Partners





*Provided financial and/or support for this project
NORD is thrilled to be on the forefront of gene therapy development alongside BGTC, and we look forward to contributing to research and data collection that will truly make a difference for the nearly 30 million Americans living with a rare disorder.
Contact
Courtney Silverthorn, Ph.D.
Associate Vice President, Science Partnerships
[email protected]
Brad Garrison, MBA, PMP
Senior Project Manager, Translational Science
[email protected]
Juan Esparza-Trujillo, M.S., GLPCP, GMPCP
Project Manager, Translational Science
[email protected]
Donate
Donate to the FNIH today to support medical research that saves lives
Partner With Us
Work with the FNIH to accelerate medical breakthroughs for patients